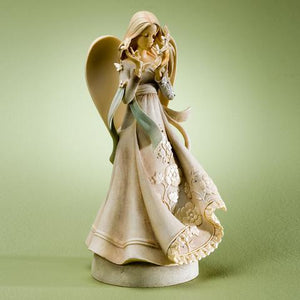 A life blessed with hope is a life full of delight. The Hope Angel is an artfully designed figurine displaying peaceful elegance in linen-textured resin.
  I
ntricately sculpted Hope Angel figurine with crystal accented butterflies around face and hands
.  
Features high-quality stone resin with a gentle touch of color
. 
Includes crystal accents and flower sculpting over linen-textured stone
.