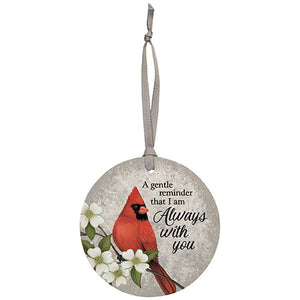 With the same cardinal design as our Metal sign and Cardinal Frame, this ornament makes a lovely topper to a gift or a token of sympathy to slide in a card.
Verse: "A gentle reminder that I am Always with You"
Comprised of wood composite and a ribbon for hanging, this ornament is Designed and Printed in the USA!

D: 0.125"
DIA: 3.5"